Should I hire an Interior Designer?
It's a question that occasionally comes to mind when overwhelmed by the task of moving into a new home or wanting to refresh your very own living room. It can be daunting to give control to a stranger and invite them into your personal space to tweak and change the walls you reside in. Don't stress, it's not as daunting as you may think.
Interior Designers come with a bundle of perks, tips and tricks which will make your life a whole a lot easier and relieve the stress which may come with such design projects. Interior designers are there to help guide, encourage, teach and assist you to ultimately bringing your vision to life.
Here are 5 perks of hiring an interior designer:
Professional Expertise
With years of knowledge and learning fundamental skills to put together beautiful spaces, designers live and breathe interiors. Discovering new global and local trends, constantly visiting showrooms and finding the latest new products for your home. Interior Designers are equipped with the knowledge to bring your imagination and ideas to life.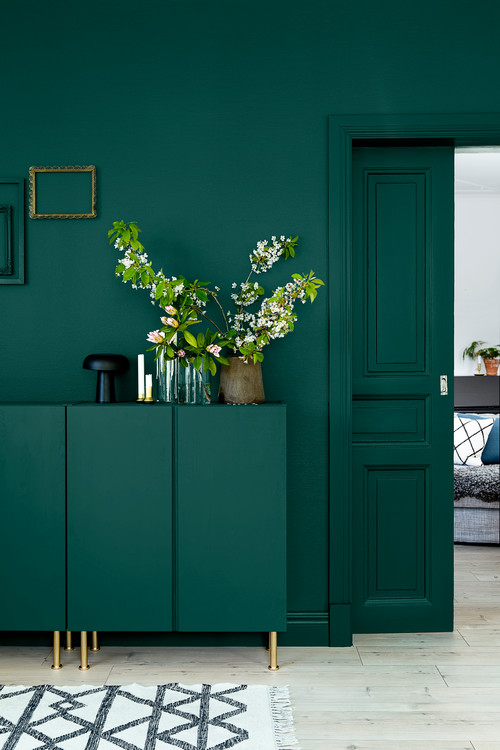 Trade Secrets
A major bonus of hiring an Interior Designer is their contact list and insider network of trades people. Trying to find a reliable contractor or subcontractor for your kitchen renovation? Interior Designers will have a list of trustworthy trades at their fingertips for you to use to save time and ensure quality is at a professional level. Same applies to furniture suppliers, you'll be the first to get your hands on that sofa you've been eyeing off for your living room.
Time Saving
Many of us are time poor, with the support of an Interior Designer the grunt of the project is taken care of. Designers will know how to effectively manage tasks and order them to minimise obstacles that may arise in the design process. Site delays can be avoided by detailed plans prior to the commencement of the project.
Tedious tasks can take time that you could be prioritising elsewhere. Measuring out rooms, researching and sourcing furniture, floor plans, keeping track of deliveries and coordinating installations are all taken care with the help of your Interior Designer.
Fresh Perspective
Knowing exactly what you want to do in a space is great, but it can also lead you to dead ends and rabbit holes. Interior Designers can provide creative solutions that you may have never thought of, with a fresh set of eyes and a different perspective, designers can identify the complete potential for a space. Designers will be able to pinpoint the difficult areas of your project and suggest ideas that can maximise your overall vison.
Budgeting
Interior Designers know how to successfully manage a budget, ensuring all aspects of the project are thought through. Unexpected costs may arise that you didn't know were possible. Chances are an Interior Designer knows exactly what needs to be done to ensure your design project is successful and within budget. Designers will have all the necessary skills and details to map out tasks accordingly and record all your budgeting needs.
With the ability to work within a range of budgets you are not required to have endless amounts of cash to secure an Interior Designer. Small changes in a home can have major impact, whether it's a fresh coat of paint, new art or additional décor items to update your home, Interior Designers do not require tens of thousands of dollars.
Interior Designers are ultimately there to help assist and support your vision and end goal. Providing their expert knowledge, skills and contacts to help you save time, stress and frustration. The benefits of a professional Designer can completely transform your home and the way you think about design.